Insights
The Kinyerezi I Extension power plant marks a further milestone in Tanzania's efforts to reduce dependence on costly diesel-powered plants. As we are currently involved in the supply, installation, testing and commissioning of a 185 MW Open Cycle Gas Turbine (OCGT) power plant extension to existing 150 MW power plant and a 220 KV Switch yard, we are getting ready for the Gas Turbine 7 (GT7) first fire after successfully commissioned units GT5 and GT6.
As our teams at Kinyerezi 1 Extension project are busy with the first fire of GT7, we wanted to demystify the technical jargon to make the energy world more accessible. If you have an interest in power plants or gas turbines, you may have come across the term "first fire". But what is it?  In this special blog issue, we sit down with Karthik Gopal, Quality Control Manager at CSI Energy Group as he explains the precautions and procedures involved in a GT first fire.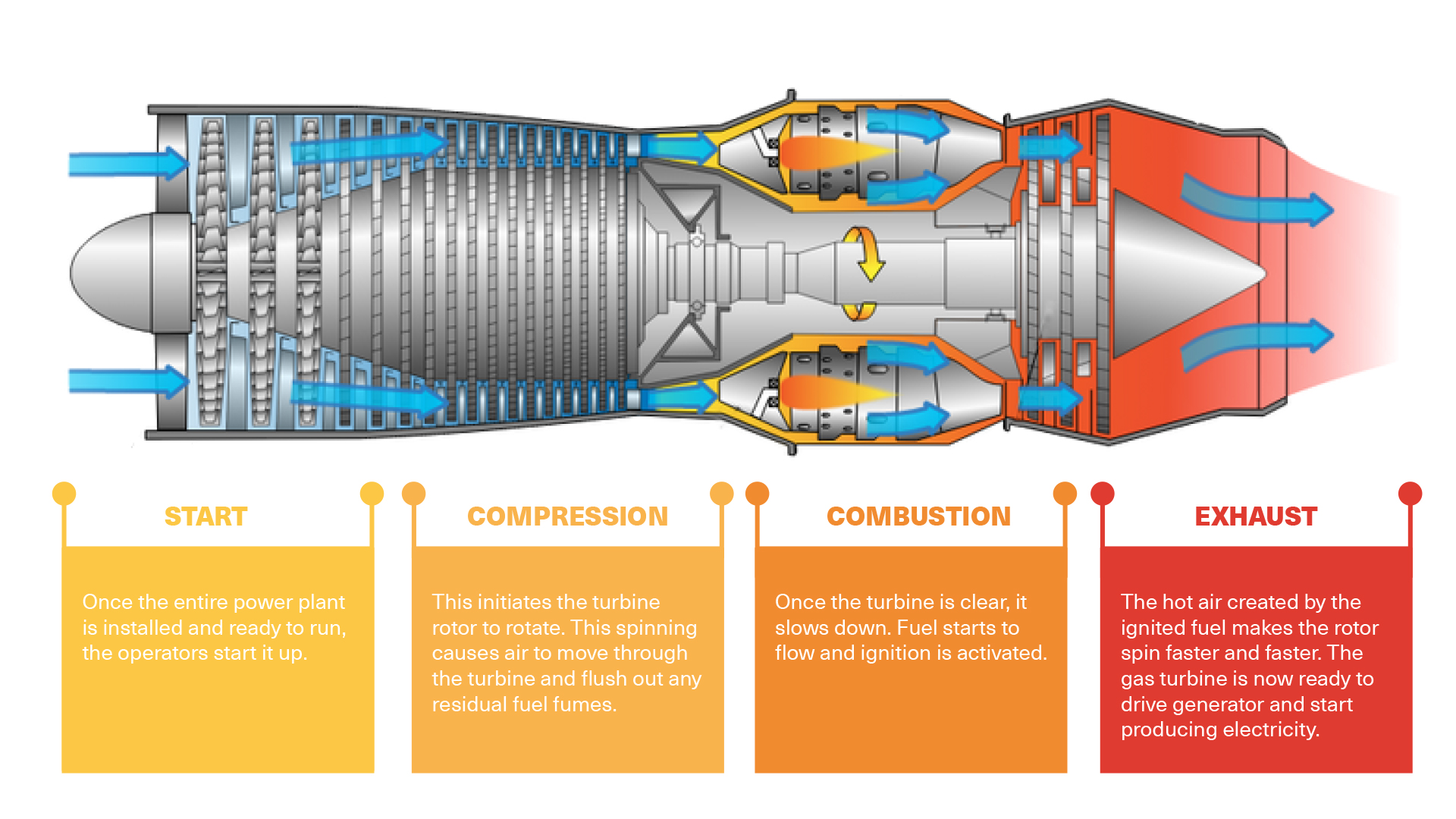 "The first fire is a critical milestone during which the gas turbine is switched on and reaches full speed. The turbine can generate up to 46 megawatts (MW) of reliable power that is expected to increase Tanzania's power generation capacity. The first fire process follows several months of installation and commissioning work. Here, we can talk about the First Fire Readiness Milestone, which is a milestone process and begins upon the completion of pre-commissioning and ends with the issuance and receipt of the First Fire Readiness letter. "
Karthik also explains that they are several prerequisites needed for the First Fire readiness, and some of them include; all the pre-commissioning activities are completed, pre-start operational review inspection, fuel, oil and water analysis review and site compliance checklist. This week, the First Fire readiness meeting will be called to review the status of all requirements for first fire and shall include the Site team, Project Manager and TAs (Technical Advisors for GT) as attendees. Once that all prerequisites have been satisfactorily completed, the Project Manager will issue the First Fire Readiness letter, and the unit may be started for the first time.