Employee Stories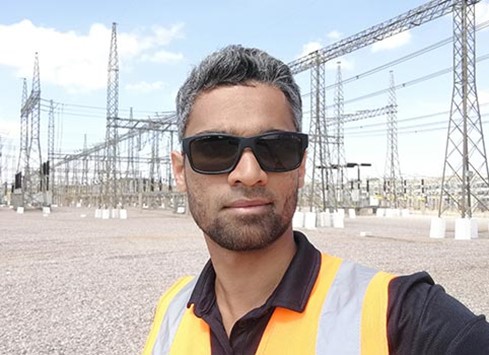 Welcome to the Employees Stories, where we talk to #HumansOfCEG from different parts of the organisation and an opportunity for you to discover their outlooks on life at CSI Energy Group. Today's post features Zubeir Peer, Senior Project Manager

Get to know Zubeir

My CSI Energy Group story

It all started back in August 2018 when I first heard of CSI Energy Group. Then, few months passed away before I made the move to join the #HumansOfCEG family in 2019. Today, I am a Senior Project Manager within the Electrical Engineering field with a focus on the power sector (transmission and distribution).

My job at CSI Energy Group

At CSI Energy Group, my main role is the tendering, business development and project management of high voltage infrastructure projects and battery energy storage systems amongst others. One of the flagship projects I worked on is located in Senegal; Le Projet D'urgence de rehabilitation et de renforcement du reseau de distribution d'énergie de la région de Dakar, the first French speaking market for CSI Energy Group. This is a grant by the Japan International Cooperation Agency to the Government of Senegal. Our team is supporting the project execution in rehabilitating a brownfield 90kV Air Insulated Switchyard into a 90kV Gas Insulated Switchgear Substation which includes electromechanical and civil works among which are mainly the construction of a control building, relevant concrete  foundations as well as installation of 90kV equipment, 30kV GIS switchgear panels, 90kV & 30kV cables and terminations, protection & control panels, and 40MVA transformers, etc.

A day in my life

My day starts at dawn as I wake up for the Fajr prayer. Soon after, I drop my wife at the bus station, which is located next to the Mahebourg Waterfront, a few minutes away from home. While out, I enjoy the fresh breeze, and calmness, before getting busy at work. The best mornings would be when I am able to catch the sun rising at the waterfront, enjoying the island life to its best! Once back home, Dad duties pop in. It's time to get my 5-year-old son ready and drop him at school. I am now set for the day. I have the opportunity to work remotely, but the days I need to be at the office, I'll be driving for about 45 minutes, listening to radio, keeping up to date with the latest news.

My typical office day would be a quick good morning to all colleagues in the open space and tackle the emails which would facilitate operations or simply help a colleague get going with his or her request. I would normally then get absorbed the whole day except for lunch time where I always allow myself to cut off from the office environment. Part of my daily tasks would be making technical decisions, liaising with finance and other internal departments, enforcing contractual terms, coordinating with the Construction Manager in Senegal, coordinating and finding technical and commercial solutions with clients and partners.

What made you want to work at CSI Energy Group?

Having a major African footprint and together with its diversified clusters within the energy sector across the continent, CSI Energy Group was a natural way forward for me. Most importantly, I felt very comfortable to joining a company whose mission was to improve lives through enhanced infrastructure and increase access to energy which to me is very meaningful. The company's core values are aligned to mine, which makes it easier to achieve progress and success.

What has been or what is your biggest challenge?

Considering that infrastructure contracting is one of our core business activities and that we are operating on a global level, my biggest challenge is to maintain that bridge of support between head office services to the site realities and exigencies. Days are not always bright, but it's all about finding solutions to hand over quality projects up to international standards.

How do you find working with people from different cultures and countries?

Enriching! Every culture has a unique way of looking at work and work-related attitudes.  We need to understand other people's perspectives and why they are different from ours. CSI Energy Group operates across Africa and colleagues are from different parts of the world, this means working with people from other cultures, whether in international teams or in an office setting. I do learn from them and enjoy a lot being in an international platform, interacting and collaborating with stakeholders from different nationalities and cultures. I always feel very grateful for such exposure.